In a university setting, the credibility of your paper rests on the credibility of your sources. Your paper will have more impact and be taken more seriously if you use research conducted by experts in the field that you are writing about. Using scholarly sources add weight and credibility to your research.
Most scholarly articles undergo a peer-review process that ensures the published work is authoritative and of high quality. Watch this video from the American Chemical Society to learn more about the peer-review process.
Look at a journal's submission criteria. This may tell you whether a peer-review is conducted on articles submitted for publication. For example, Wiley Publishing has the peer-review process described on their website: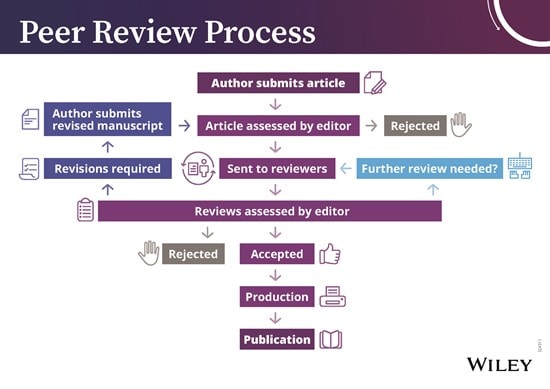 This shows you that articles in Wiley journals are reviewed multiple times for accuracy before the article is even accepted for publication.